How Dr. Olateju's created her own medical success story after taking this course!

You will Gain Confidence and Match into your Dream Residency Program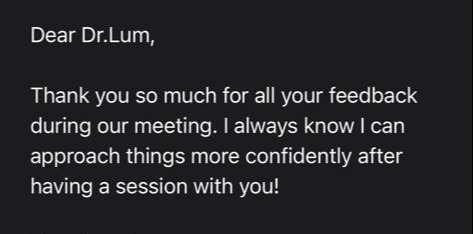 An Unfailing Key To Unlock Your Future as a Residency Trained Physician in the US
Well, I Was Once Like You!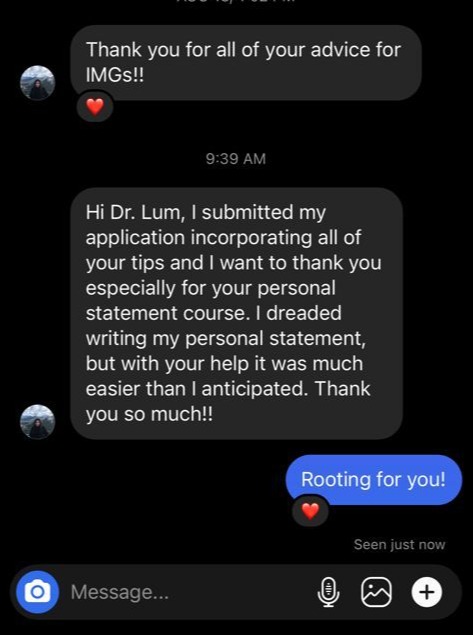 Every aspect of his application improved. It was set to get him into the residency program of his dream!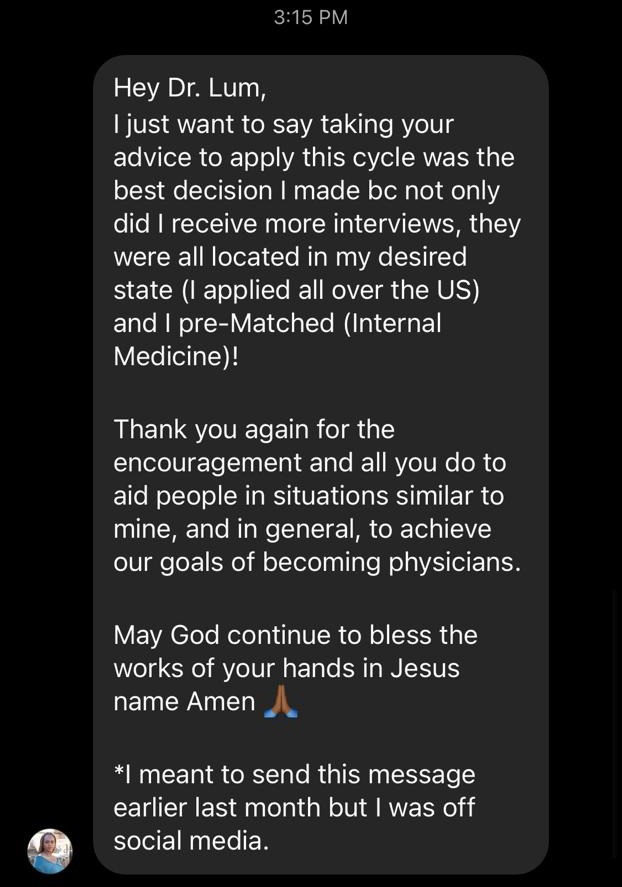 She got more interviews after using my tips! It worked exactly as she wanted it!
Example Curriculum
Available in days

days after you enroll

Module 7: How to Fill Out Your Electronic Residency Application Service (ERAS) Form.
Available in days

days after you enroll

NEW BONUS 2023: Still MD Audiobook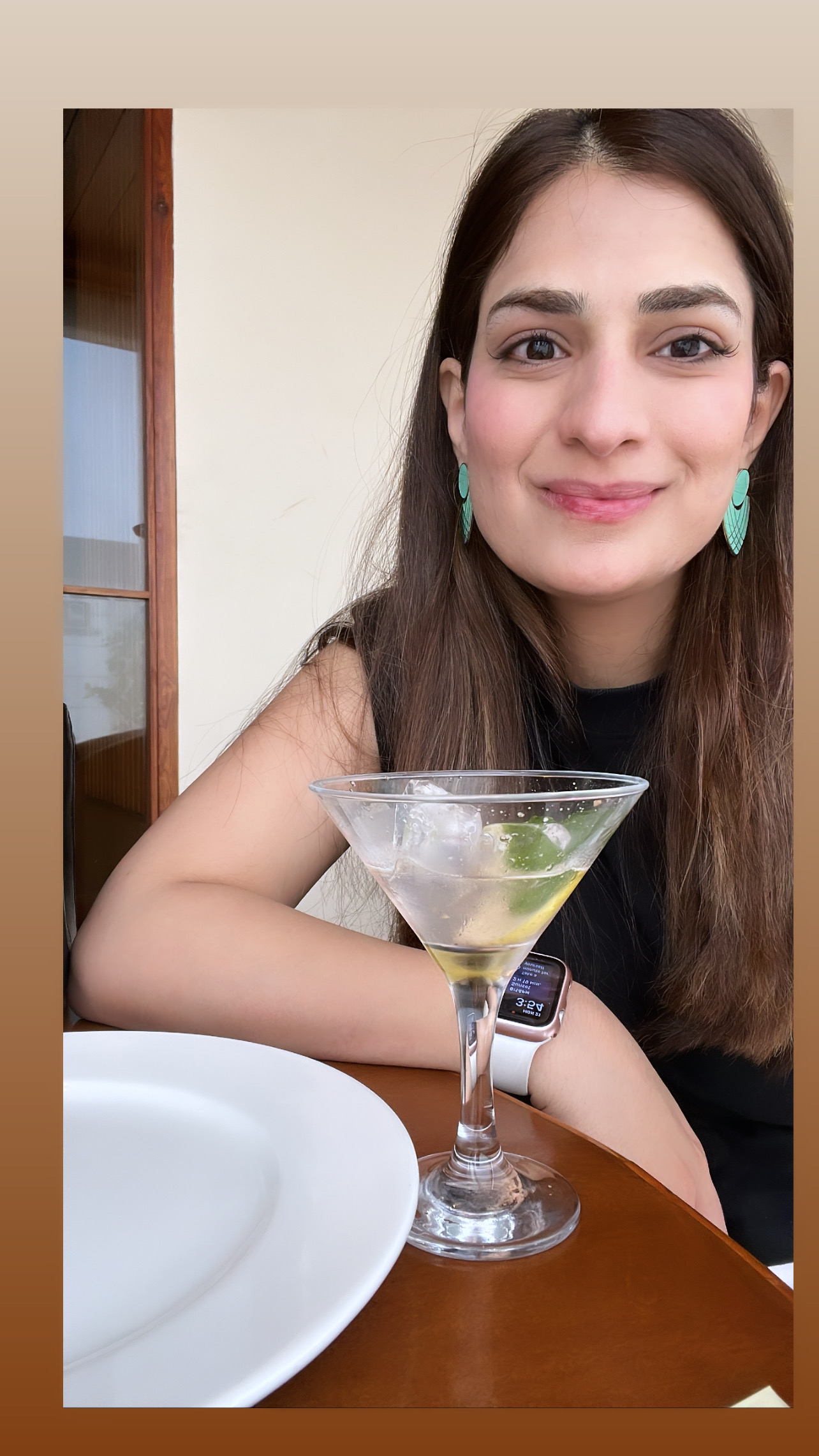 Dr. Anoosha M
Matched Internal Medicine 2022
It's the best things I did to myself, if I had it give credit for my match today Dr.Lum would be at the top of the list! She gave me a reality check where I stood, what needs to be done and how to improve my skills. She went above and beyond for me which I will never forget! 100% recommended !
BONUS 1


Access to Private Community
In this private community, you can connect with other like-minded people and receive additional support. You make friends that will help you and build connections.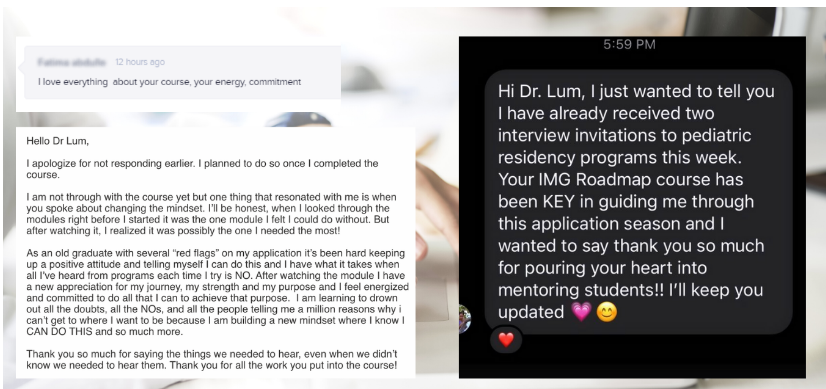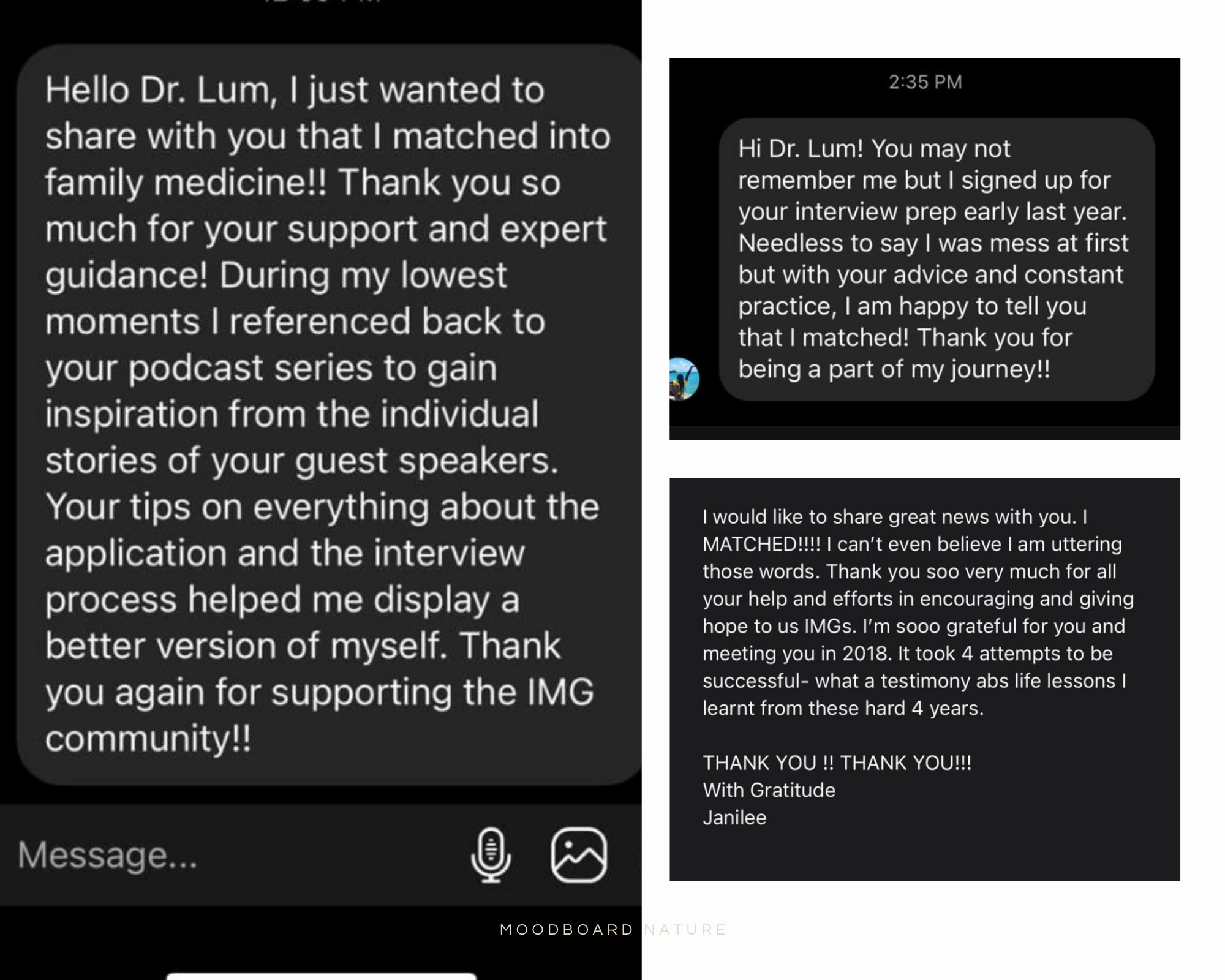 BONUS 2


Access to personal strategies, research activity, and references to help you contact programs.
Dr. Adeoye matched into OB/GYN in 2022
As a non-US IMG, listen to her take on why you will benefit from this program!
Dr. Dailey matched into a competitive pathology program !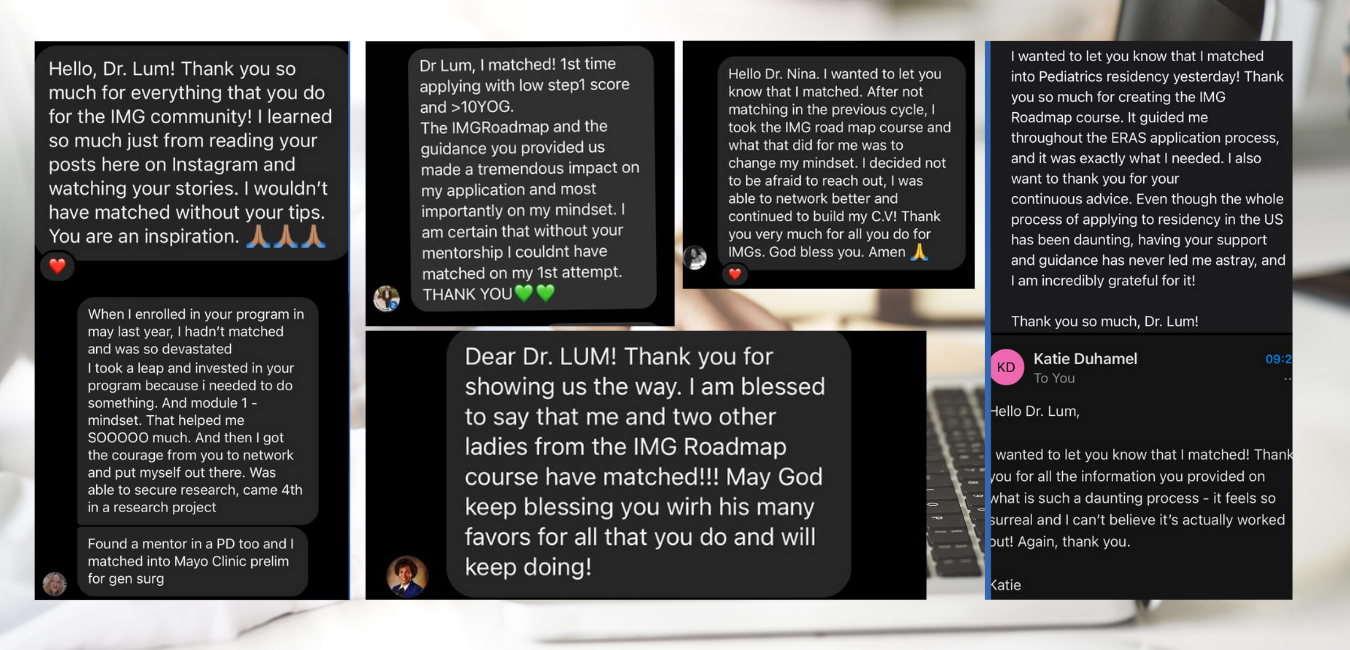 Imagine what you will get with premium content if the tips are this effective!
These doctors applied every tip in the IMG Roadmap course and got into the residency program of their dream!
Dr. Madubuike can't stop talking about it!
What Dr. Boxwala Gained By Joining This Program!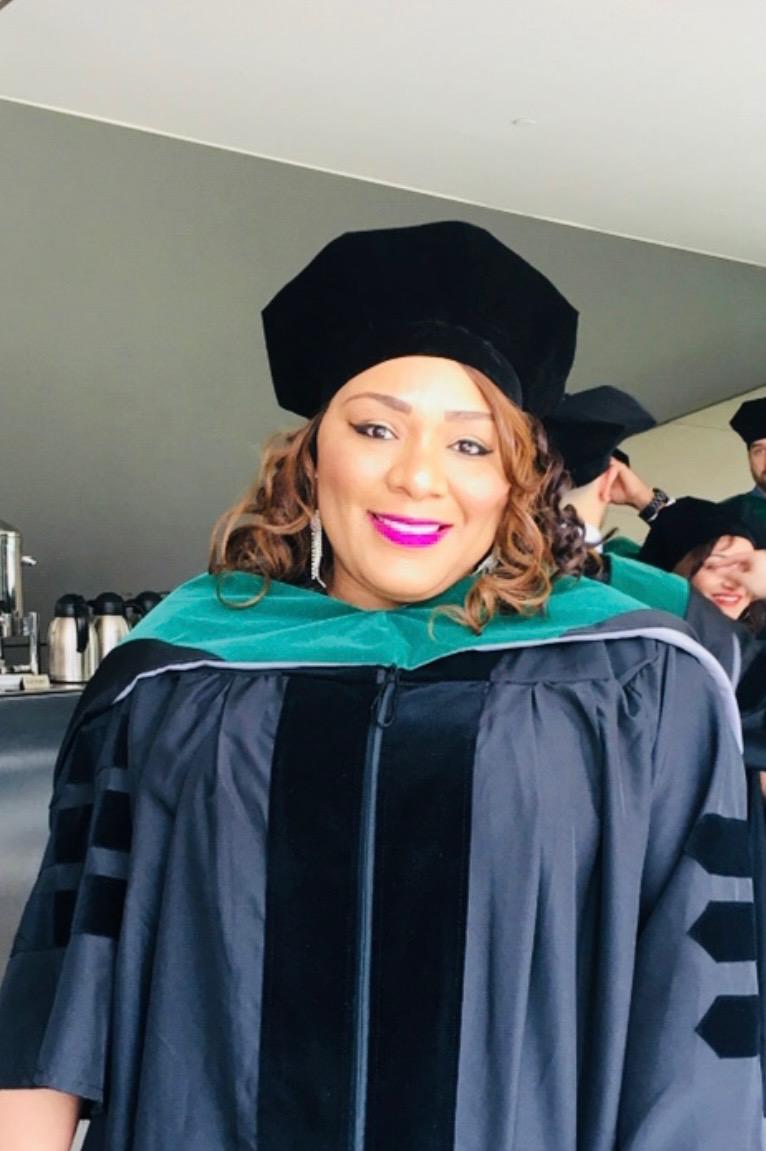 My journey towards being the physician I knew I was meant to be, was somewhat winding. A friend of mine encouraged me to join Instagram and follow Dr Lum. "She's an IMG like you," she said, "maybe she can help". I reached out to Dr Lum who made me felt at ease but more importantly she gave me hope. She quickly became a mentor and even with her busy schedule she found time to answer all my questions. I found her course to be very useful. I feel like all the information was pertinent. She knows the process because she has been there before. 
I especially needed help with my interview and writing my personal statement. At first I was skeptical about coaching for an interview but I realized that she was able to pick up on my bad habit of continually tilting my head to the right when I talk. I am not sure if she remembers but my first practice interview she said "straighten up, Sherene, and talk with confidence." These little things that I did not think about, she saw them and helped me to improve on them.
My personal statement needed work to say the least. Dr Lum took it and made it come alive. She was able to express my thoughts in a way that I could not. 
If you are on the IMG journey please sign up for her course. You will not be disappointed. Why not trust someone who had gone on the journey before to help you navigate you own path?
Dr. Victoria Olateju
Matched IM 2022
Dr. Victoria matched on her 4th time trying! Listen to her tips on what why this investment in The IMG Roadmap Course was worth it for her.


Dr. Makinde's medical success story began after taking this course!