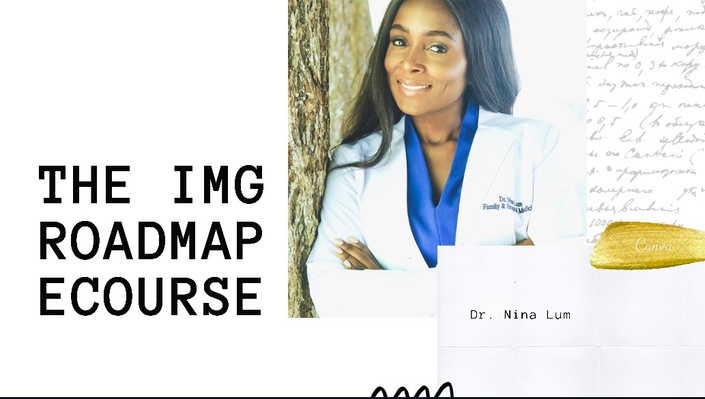 The IMG Roadmap Course
A step by step coaching program to best prepare you on your journey from graduate or student of a foreign/international medical school to a US resident/intern.
An intimate real time coaching program led by a previous IMG (International Medical Graduate) turned Hospital Medicine attending physician and hospital administrator.


Dates: June 22nd 2019 - July 20th 2019.

During this course you will learn...
HOW TO:

1) Create a mindset for success & overcome IMG Imposter Syndrome.
2) Study for the USMLE exams and get a competitive score.
3) Locate IMG friendly programs & choose a suitable one.
4) Write a compelling personal statement.
5) Obtain strong LOR's ( Letters of Recommendation).
6) Audition yourself & how to consider networking.
We will do this through 7 intimate live online sessions with each class running for 60 minutes.

All times are in United States EST (Eastern Standard Time/ GMT +4hrs).

Once you are enrolled you will receive direct email communication on how to access your LIVE classroom.

Here are the dates where we have sessions scheduled:
Saturday, June 22nd at 7 am EST – How to write the Personal Statement (completed LIVE with replay available)

Wednesday, June 26th 8 pm EST – How to select IMG friendly residency program (completed LIVE with replay available)

Saturday June 29th at 7am EST – How to obtain Stellar LOR's
(completed)
Wednesday, July 3rd at 8 pm EST –

How to audition yourself/networking (completed)
Thursday, July 11th 8 pm EST – Mindset & the IMG process (next up)
Saturday, July 13th 7 am EST – How to study for the USMLE exams
Saturday, July 20th 7 am EST – Click coaching call, Q&A with course members
During sessions you will be able to ask questions and interact with Dr. Lum and other members of the team. You can choose to remain anonymous as well. Lectures begin and end on time and follow a powerpoint format.
There will be assignments each week to be completed prior to the next session. In the meantime read about other successful IMG's here.


If you miss a lesson, you can catch up. Just use your log in info to access it at a later time.


For all inquiries send an email to: [email protected]
Your Instructor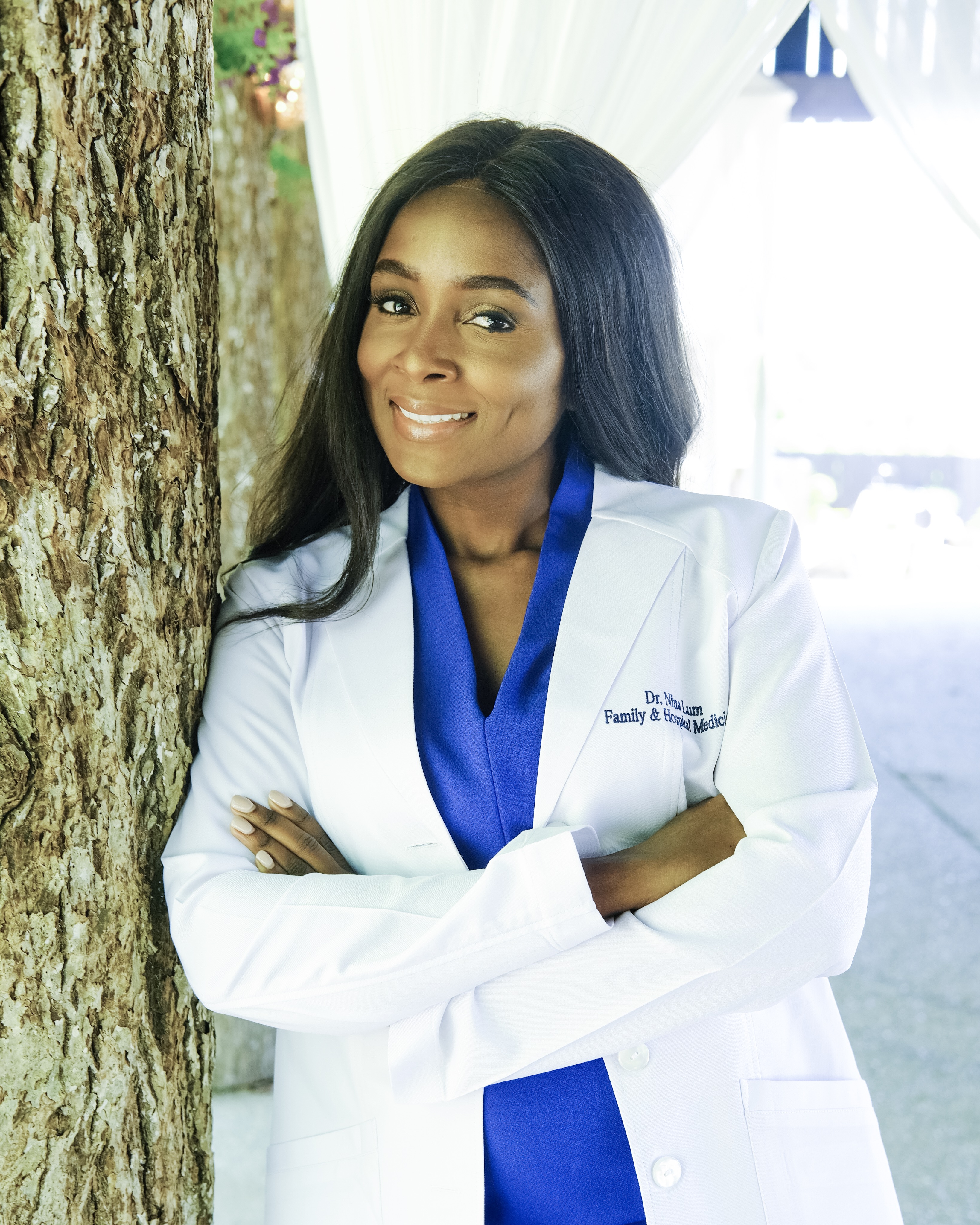 Dr. Lum is a Hospitalist and Chief Quality Officer at a hospital in Kentucky. She is board certified in Family Medicine and was Chief Resident at The University of Kentucky Rural Track/St. Claire Regional program upon residency graduation in 2015.
In 2012, she obtained her Doctor of Medicine from a Caribbean medical school; The University for Sint Eustatius, Netherlands Antilles.
Between 2016 and 2018, she was a community based preceptor for third and fourth year medical students of LMU-DCOM out of Tennessee.
Dr. Nina Lum is one of the original co-authors of the best selling medical anthology "The Chronicles of Women In White Coats". She blogs at www.theencouragingdoc.com and due to her openness with her own struggles as an IMG, she has since become a self acclaimed educational coach for International Medical Graduates affectionately known as IMG's.
As a native of Cameroon, Dr Lum is a non-US IMG, and based on her arduous life experiences with assimilating into the American medical system, she voluntarily helps other IMG's to achieve success by sharing pearls she learned the hard way. She is a believer in the effect of variability and need to reduce bias with her proposed methods, hence she conglomerates experiences from multiple IMG's on her blog series known as "The IMG Roadmap Series" . This coaching program was developed to fill a void based on the overwhelming demand for information pertinent to successful international/foreign medical graduates.

You can find her on Instagram @theencouragingdoc.

Frequently Asked Questions
When does the course start and finish?
The course starts on June 22nd, 2019 - July 20th, 2019. It is a LIVE online course - you decide when you start and follow along, but it ends on July 20th, 2019.
How long do I have access to the course?
Once you enroll, you have access during the entire month.
What if I am unhappy with the course?
We would never want you to be unhappy! If you are unsatisfied with your purchase, contact us in the first 30 days and we will give you a full refund.
Disclaimer.
The information provided in this course is informational only, and may potentially increase an International Medical Graduate's chances of matching. But it is not guaranteed to grant you acceptance into residency. It important to follow ERAS guidelines for communicating with programs and the NMRP's regulations for submitting RANK order lists. Also it is imperative to maintain mentors and sponsors in your field of choice to guide you in the day-to-day tasks of growing your career. Articles quoted are cited as such, when otherwise, all content belongs to the owner.