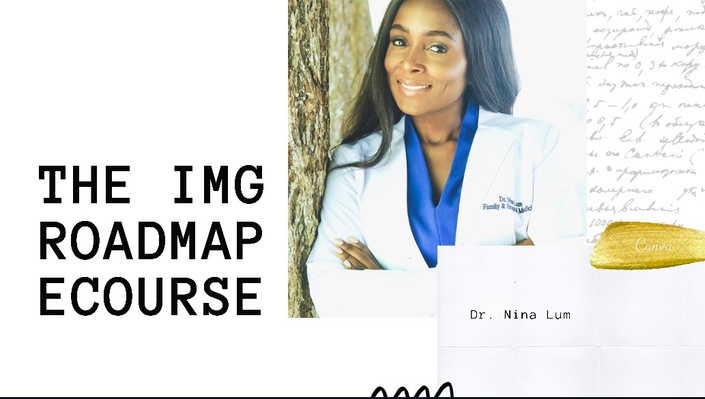 The IMG Roadmap Course
A step by step coaching program to best prepare you on your journey from graduate or student of a foreign/international medical school to a US resident/intern.
Watch Promo
Enroll in Course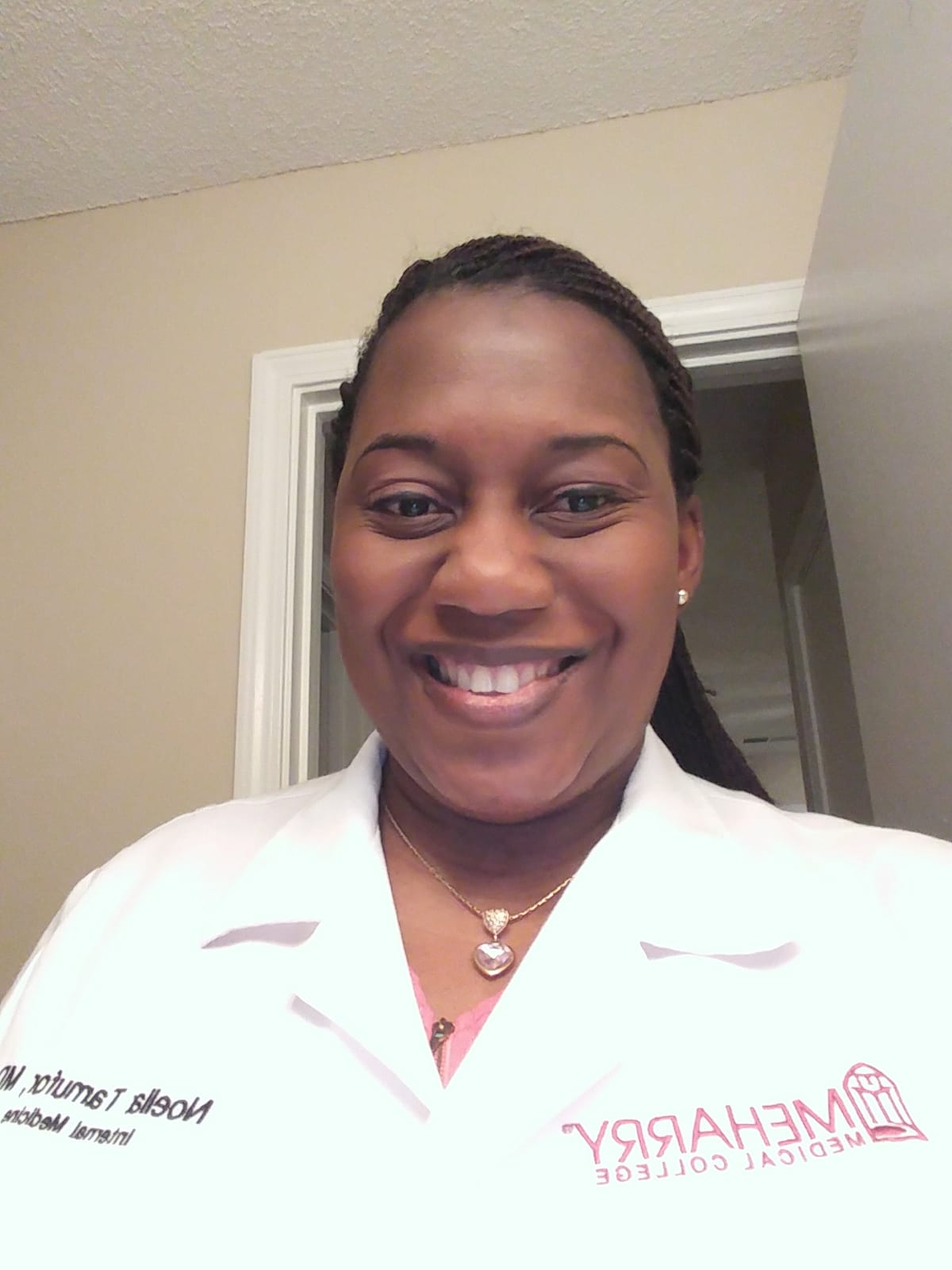 "My dream come true"
I needed help and Dr. Lum was there to provide it. She was very readily available to provide counseling and created a detailed plan to improve my residency application. She is an amazing coach and thanks to her guidance I matched. YAY!!!
-- Dr. Noella Tamufor
PGY 2 - Internal Medicine
WHO IS THIS COURSE FOR?
- International Medical Graduates (IMG's)
- Foreign Medical Graduates (FMG's)
- United States IMG's
- Non- US IMG's
HOW DOES THIS COURSE WORK?
Self Paced Component & Live Component
A. SELF PACED COURSE (mandatory)
You can start at anytime and complete at your own pace over 7.1 hours. Topics to complete include in recommended order:

(1) How to Cultivate a mindset of success as an IMG & How to overcome Imposter Syndrome
(Session includes a worksheet and homework to be submitted via email to [email protected])

(2) How to find IMG Friendly Programs
(Session includes extensive references and research activity and personal effort of the IMG to contact provided programs. It also includes a worksheet and homework to be submitted via email to [email protected])

(3) How to write a compelling personal statement.
(Session includes personal statement instructions. Also includes writing prompts to help you portray your best self. This worksheet and homework should be submitted via email to [email protected])

(4) Networking and how to audition yourself as an IMG (International Medical Graduate)

(5) How to obtain strong Letters of Recommendation (LOR's)

(6) How to Study for the USMLE to get a 240 and above
B. LIVE discussion (encouraged but not mandatory)
Dr. Lum will meet with course members every Sunday at 8:00 - 8:30 PM EST for 6 weeks except where listed. Live coaching calls may be recorded. It just depends on how sensitive the topic is. We want to respect privacy for course members.
Dates of Live calls:
- Sunday July 28th at 8:00 - 8:30 pm EST (1)
- Monday August 5th at 8:00 - 8:30 pm EST (2)
- Sunday August 11th at 8:00- 8:30 pm EST (3)
- Sunday August 18th at 8:00pm - 8:30 pm EST (4)
- Sunday August 25th at 8:00- 8:30 pm EST(5)
- Sunday September 1st at 8:00- 8:30 pm EST (6)
During sessions you will be able to ask questions and interact with Dr. Lum and other members of the team. You can choose to remain anonymous as well. Lectures begin and end on time. Each session lasts 30 MINUTES.

There will be assignments each week to be completed prior to the next session. In the meantime read about other successful IMG's here.

If you miss a lesson, you can catch up. Just use your log in info to access it at a later time.
WHAT ELSE IS INCLUDED?
- Access to the Private Facebook Group where discussions are held between session, important links shared and networking between course attendees & Dr. Lum occur.
For all inquiries send an email to: [email protected]

Frequently Asked Questions
When does the course start and finish?
The self paced portion starts whenever you are ready. The LIVE portion occurs only as listed above. There is flexibility for those who are located in other time zones to catch up on LIVE discussions via recordings.
How long do I have access to the course?
Once you enroll, you have access during the entire month and beyond.
What if I am unhappy with the course?
We would never want you to be unhappy! If you are unsatisfied with your purchase, contact us in the first 30 days and we will give you a full refund. Guaranteed!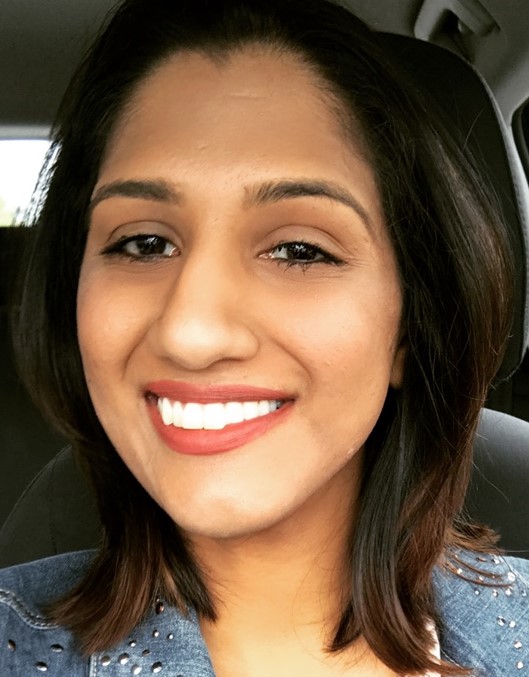 "I highly recommend IMG Roadmap program because Dr. Lum provides knowledge of what is needed to be a successful IMG applicant. She breaks down the course weekly, so that the information is not overwhelming. Being an IMG and visa applicant, gives me hope that with her guidance I too can apply with confidence in hopes of matching. This program does not guarantee actually matching, but her techniques, tips and guidance throughout the process sets me apart from other IMGs who do not have her expertise. She ensures her program is efficient by answering all the questions presented to her and she presents updates that maybe beneficial to an IMG"

–

Zaheeda

Hosein, Trinidad and Tobago
Medical Student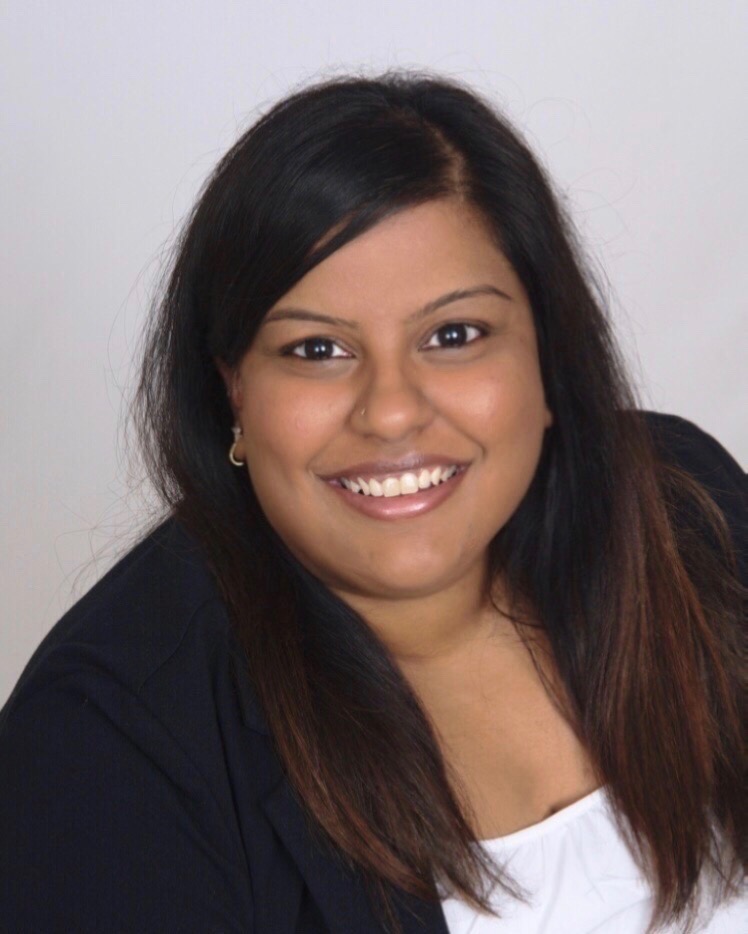 "I did not match last year. I took the IMG roadmap course because I was desperate and I stumbled upon this course by chance. Within no time, I realized that Dr. Lum is such a wonderful mentor and an amazing guiding light in this daunting process! Dr. Lum has spent countless hours on the lectures and developed such an easy way to look at programs that are friendly for IMGs. She gave insight and guided us also with our personal statement. She is truly so kind and has been with me every step of the way. She is approachable and is there for her students, unlike a lot of mentors you come across through your journey. She has a closed Facebook group that has students in your course who are in the same boat. There is something so comforting to know you are not alone in this process and Dr. Lum created that for me! I even got an extra externship rotation right near home with taking this course that I would have never found out about! She has also helped guide us with our board examinations. Had I had known about this course before I took my Step 1, my journey would have been a different story! Dr. Lum is a great asset to have during this time and I highly recommend this course to anyone who has graduated from an IMG school or is about to embark on the USMLE journey as an IMG. But I will be following her guidance for my Step 3 examination! Very Very thankful for this course and again HIGHLY recommend!!!"
---Srikruthi Kakulavarapu, M.D., M.B.A. Candidate 2020
American University of Integrative Sciences, School of Medicine, Barbados
Davenport University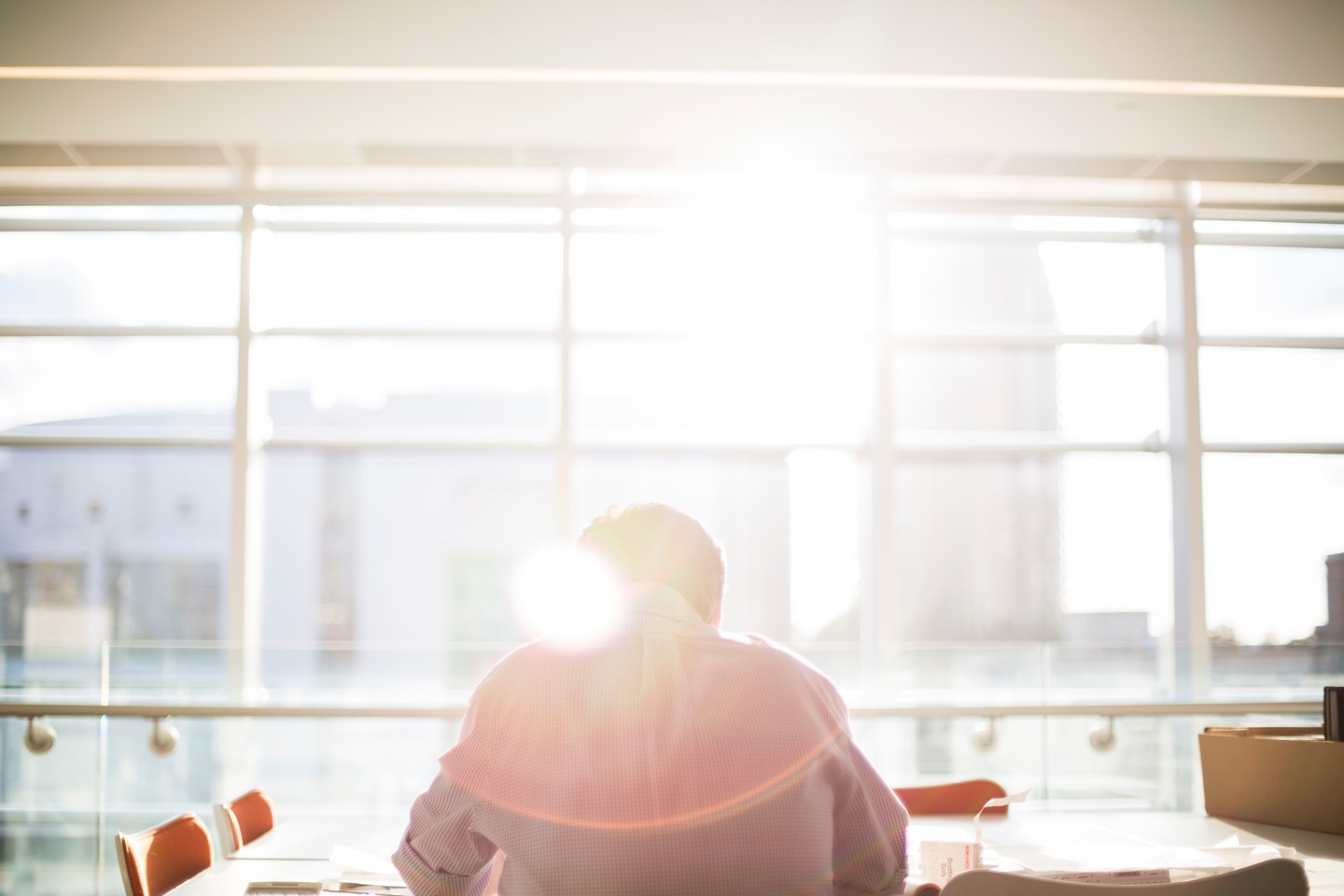 "As a Doctor trained in Europe, I had no access to mentorship and coaching during my preparation for USMLE boards and Residency application.
After closely following Dr Lum's IMG Roadmap series on theencouragingdoc.com I realized she had a lot of valuable information to share especially as a past Chief resident.
I enrolled in her course and I was not disappointed. She unloaded valuable information in a systematic way on how to be strategic with board preparation and residency application as well. Dr Lum's take on subjects comes from both personal experiences and that of other Drs she networks with.
My Instructor opened my eyes to a lot of concepts starting from the foundational mindset to the mechanics of the application process. She was very responsive , relatable and showed genuine interest in us. Dr Lum also had a one on one personalized session where she helped with PS and other documents needed for ERAS application.
I'd recommend this course to each and every aspiring Resident; as doctors we all study/prepare hard but with mentorship we are able to prepare smarter by leveraging the past experiences of other Doctors who've been there and done that. You can't put a price tag on that!"

--- Dr CP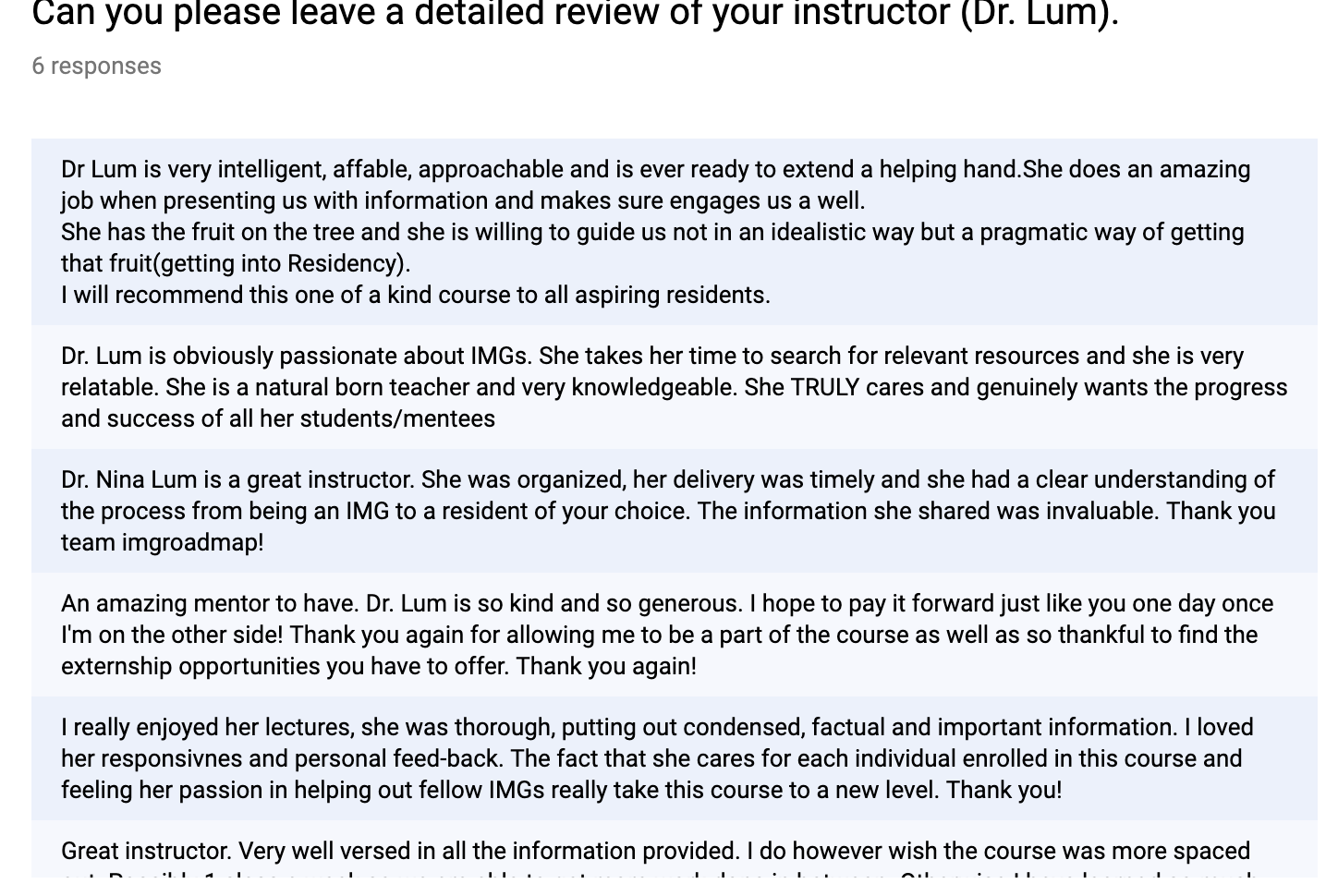 Your Instructor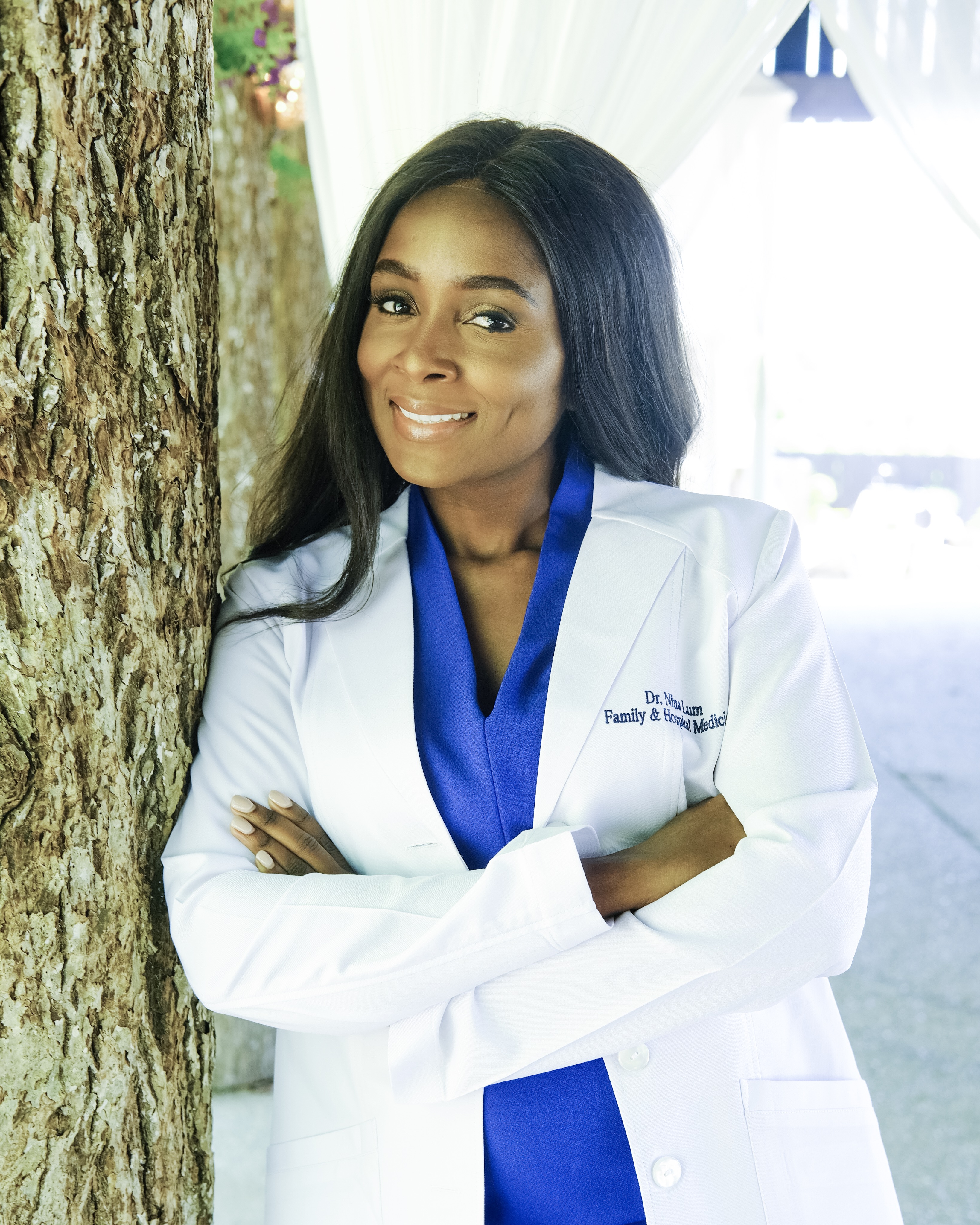 Dr. Lum is a Hospitalist and Chief Quality Officer at a hospital in Kentucky. She is board certified in Family Medicine and was Chief Resident at The University of Kentucky Rural Track/St. Claire Regional program upon residency graduation in 2015.
In 2012, she obtained her Doctor of Medicine from a Caribbean medical school; The University for Sint Eustatius, Netherlands Antilles.
Between 2016 and 2018, she was a community based preceptor for third and fourth year medical students of LMU-DCOM out of Tennessee.
Dr. Nina Lum is one of the original co-authors of the best selling medical anthology "The Chronicles of Women In White Coats". She blogs at www.theencouragingdoc.com and due to her openness with her own struggles as an IMG, she has since become a self acclaimed educational coach for International Medical Graduates affectionately known as IMG's.
As a native of Cameroon, Dr Lum is a non-US IMG, and based on her arduous life experiences with assimilating into the American medical system, she voluntarily helps other IMG's to achieve success by sharing pearls she learned the hard way. She is a believer in the effect of variability and need to reduce bias with her proposed methods, hence she conglomerates experiences from multiple IMG's on her blog series known as "The IMG Roadmap Series" . This coaching program was developed to fill a void based on the overwhelming demand for information pertinent to successful international/foreign medical graduates.

You can find her on Instagram @theencouragingdoc.

Disclaimer.
The information provided in this course is informational only, and may potentially increase an International Medical Graduate's chances of matching. But it is not guaranteed to grant you acceptance into residency. It important to follow ERAS guidelines for communicating with programs and the NMRP's regulations for submitting RANK order lists. Also it is imperative to maintain mentors and sponsors in your field of choice to guide you in the day-to-day tasks of growing your career. Articles quoted are cited as such, when otherwise, all content belongs to the owner.